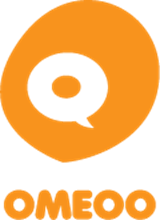 PT. Jakarta Interactive / Omeoo is currently looking for talented, fun, and creative people to fill these positions:
Flash Developer
You will be part of a forward looking team in the Interactive Division, and be responsible for creating innovative solutions in a fast paced environment.
To become a key member of our interactive team your CV will need to demonstrate the following:
Experience developing commercial projects in Flash / ActionScript 3.0.
Experience programming games using Flash and
ActionScript-including social games.
Built data-driven Flash applications, especially Flash clientscommunicating to remote servers providing in-game data items over the network.
Possess a natural feeling for and understanding of good game play mechanics.
Knowledge of today's mobile platforms, including iOS (IPhones/IPAD) and Android would be an advantage.
Ability to write clean code and troubleshoot with a goodbackground in web development (HTML/CSS, Javascript, PHP, ASP, MySQL and ASP NET.)
A good online portfolio to support work is advantageous.
Front End Developer
Requirements:
Familiar with PHP5, MySQL, HTML, Javascript, and Jquery.
Have knowledge with Object Oriented Programming skills.
Have knowledge with WordPress themes and plugins.
Required skill(s): Ajax, Java, JavaScript, PHP, MYSQL, HTML, CSS.
Familiar with Object-oriented Programming (OOP) - CodeIgniter / Kohana Framework.
At least 1 year of working experience in the related field is required for this position.
Fresh graduates/Entry level applicants are encouraged to apply.
c++/ java programmer
As a game programmer, your day to day work consists of programming and optimizing codes to create and port video games on a wide range of mobile platform, and also flash games.
Requirements:
Proficiency in Javascript and/or C++. Bachelor degree or equivalent in
computer science is preferable;
Experience with game development, 2D engines, and/or Flash games;
Capabilities in 3D Programming and 3D engines (Irrlicht, Orge, etc) is a
plus;
Experience with HTML5, jQuery is a plus;
Knowledge of code conversion tools such as Google Web Toolkit,
Emscripten…;
Knowledge of OOP and AJAX.
Knowledge of other relevant languages like PHP/Python/CSS;
Self-motivated with a passion for technology and problem solving;
Eager to learn;
Ability to work under high pressure.
Good knowledge of Android/Iphone OS is definitely an asset;
Good English reading and writing skills;
Please send your resume, cover letter, and salary expectation to
mario@omeoo.com
Chosen candidate will be called to test directly, be prepared self tool, we just provide computer and internet.
For more information about Omeoo Media, you can visit our website at
http://www.omeoo.com/