#
1
Herbie Fully Loaded (2005) Video trailer, Review, Komentar, Sinopsis
---
pembalap cantik dengan mobil tua nya yang unik
Poster/Image :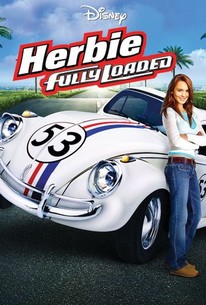 Pemeran :
Lindsay Lohan
Michael Keaton
Matt Dillon
Detail :
Genre : Adventure | Comedy | Family | Fantasy | Romance | Sport
Awards : 1 win & 3 nominations
Synopsis :
Maggie Peyton, the first Peyton to graduate from college receives a graduation present from her dad and as she's about to get a 250Z, she instead receives a Volkswagon Bug (Herbie) and Herbie takes her for a ride. Herbie takes her to "Kevins Custom Car Shop" run by her best friend Kevin where they take Herbie for a test drive and end up at a car show where Herbie beats all-time racer Trip Murphy in an impromptu street race. Trip demands a rematch and attempts to discover the secret behind Herbie. But Magwheels's biggest challenge isn't the up and coming Daytona 500, It's proving to her dad that she's good enough to be the next great Peyton.
Trailer :
National Level


Post: 1.729